After decades of struggles, revolutions, bloodsheds, and sacrifices India finally achieved independence on August 15, 1947. Despite being oppressed by the societal pressures, women from Odisha too shouldered several responsibilities in the independence struggle.
They bravely faced against all the odds and fought against the Britishers. Numerous women dedicated their lives to obtain freedom from their motherland.
This is the list of 7 prominent women freedom fighters from Odisha who made us proud.
KUNTALA KUMARI SABAT (THE CHAMPION)
She was born on 8th February 1909 at jagdalpur. She completed her studies from Ravenshaw Girl's school and Medical college of Cuttack. Due to her intelligibility, she became a very successful doctor and she was also a very good poet-writer.
She also got married soon. She was a very talented and brave woman, she was the president of students federation at Aligarh, also a chairperson of the social foundation of widow remarriage and abolition of child marriage.
She was the follower of Gandhi Ji, so, she also used to take part in the Independence movement and ask every woman to come and join.
Her passion for justice, equality, brotherhood, and freedom was amazing. Her poetry Ahwan and Gadajata Krishaka inspired many Indians.
She was the champion in her time and will always be, as she fought for injustice and ill-treatment for the rest of her life. She died on 23rd August 1938.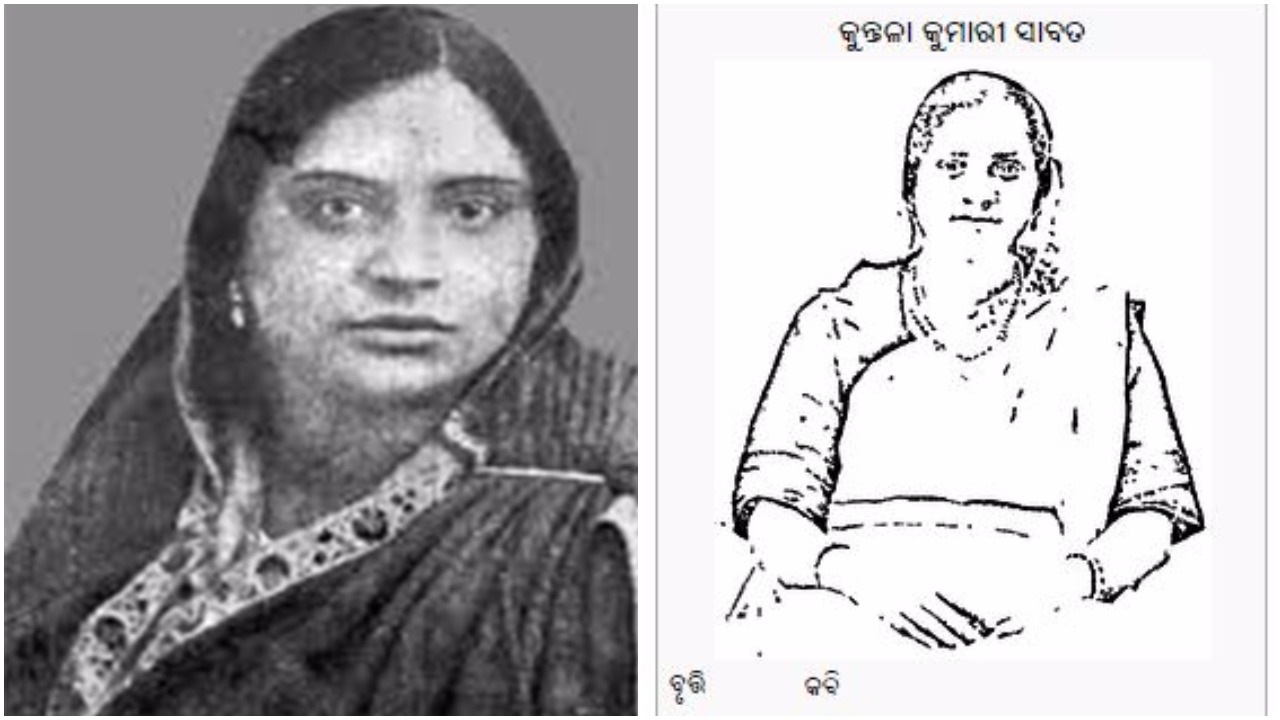 RAMA DEVI CHOUDHURY
She was born on 3rd December 1899. She was a social worker. And joined the Indian independence Movement along with her husband in 1921.
People of Odisha used to call her MAA, as she was the mother of all masses. She was blessed to attend the meeting of forty women, held inside the Binod Vihari temple at Cuttack.
She was the active participant of the Satyagraha Movement at Inchudi. And during the Civil disobedience movement, Rama Devi and the other six fighters were imprisoned. During the Quit India movement again she was arrested along with 24 fighters.
After her release from 2 years of imprisonment, she again concentrated on the Khadi movement. She died on 22nd July 1985.
Also Read-Top 10 waterfalls in Odisha you should visit to get closer to nature
She was born on 19th august 1904. She was the idol for many reformers, she was also first Odia woman to join the Non-cooperation movement, to be selected for Odisha Legislative assembly, also elected as the first female speaker of the legislative assembly and many more.
She worked hard for the equality of women. She vowed not to wear any ornaments or foreign goods and gave all the ornaments to the Swaraj movement.
She and Ramadevi both were also successful in breaking the salt law. She died on 4th October 1986.
MALATI CHOUDHURY
She was born on 26 July 1904, she was from Bangladesh, but her family was settled in Bihar. Her icon was Rabindranath Tagore, she follows him with a great passion and joined Shantiniketan in 1921.
She adopted a different style and was there till 1927, after that she got married to the young man of Odisha Nabakrushna Choudhury, later who became the chief minister of Odisha.
She joined Padayatra in 1934 as she was also following Gandhi Ji. She also set up Bajiraut chhatravas in 1948 whose aim was to spread education and freedom and also Utkal Nava Jeevan Mandal in 1948 at Angul.
She also achieved many things in her life like she was elected as a member of the constituent assembly and also as a president of the Utkal Pradesh congress committee.
She was a devoted freedom fighter also arrested many a time during the Bhoodan Movement and many more. She died on 15th March 1998.
ANNAPURNA MAHARANA
She was born on 3rd November 1917. She is commonly known as Chuni Apa, a name in the Indian independence movement. Her icon was Pandit Gopabandhu Das, and she used to sever and help people like he uses to, also followed Gandhi Ji's principles.
She joined the Harijan Pada Yatra march and also the Quit India movement and was imprisoned many a time. After the salt movement, she was arrested along with the fighters.
She was a member of Banora Sena, society or group of people who commit themselves to the independence of the nation. She was a very hardworking woman and worked energetically for the nation. She died on 31st December 2012.
PARBATI GIRI
She was born on 16th January 1926. She is known as Mother Teresa of western Odisha. She mainly focussed on the independence of women.
She joined Gandhi Ji's Quit India Movement when she was just 16 years old, Even she was also imprisoned.
She served the society and nation even after the freedom. She also opened an orphanage at Paikmal village. She died in 1995.
LAXMI PANDA
She was born in 1930. She was the youngest member of the Indian National Army. She was the only Oriya woman to serve in the army. She fought against British rule in India when she was just 14.
Her parents were killed by the British and her brother was orphaned. Her aim to join the army was also to take revenge form the British of her parent's death and also the freedom of our country.
She fought very energetically with Britishers and served our country. She died on 7th of October. After her death government announced to make a statue in her memory. She was also awarded Rashtriya Swantantra Sainik.